THANK YOU!
Engadine Eagles FC would like to thank all the volunteers that make it possible for our kids to play soccer and grow our club each year.
A huge thank you to the committee members, parents helping with the bbq, canteen and ground duty and the coaches and managers who go above and beyond each week encouraging, supporting and organising the teams so we can all enjoy soccer.
National Volunteer Week (NVW) is Australia's largest annual celebration of volunteers. From Monday 17th to Sunday 23rd May 2021, NVW will celebrate the significant contribution of Australia's almost six million volunteers. Each year these volunteers dedicate over 600 million hours to help others.
The theme for NVW 2021 is Recognise. Reconnect. Reimagine.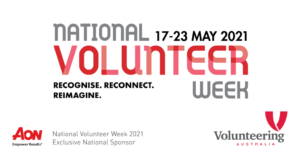 https://www.volunteeringaustralia.org/get-involved/nvw/